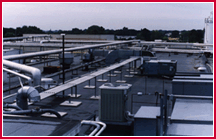 BEI has been a family owned and operated business since 1965. In our continuing effort to provide our customers with the products and services they require, we have expanded our abilities beyond that of a typical electrical contractor. We have expanded to include Closed-Circuit Television Security System installation and maintenance, Laser-Optic motor alignment, energy management, and last but certainly not least, custom-built control panels for machinery and equipment. We have also expanded our fleet of service vehicles to include a bucket truck with a working height of 70 feet.

When you put all those services together, you'll see that we are a one stop facility maintenance company. Regardless of your emergency, we have the experience to correct it.


You have a major piece of equipment down? We can troubleshoot the machine as well as its controls.

You have a motor that needs to be removed, rewound, and reinstalled? We can do that. From municipal trash compactors to bridge cranes to extruders, we've done them all.

You say your particular piece of equipment doesn't operate quite like you'd like it to? Let us evaluate the machine and design a panel to make it do what you want it to do.

You're getting new equipment and are going to need an additional electrical service to your building. We can do it. We'll help you with the engineering, specifications and installation. We work side-by-side with the power company to get you the capacity you need.

Speaking of capacity, is the power company charging you for a low power factor? We are a distributor of power-factor correction capacitors of all sizes. We can save you money on your very next electricity bill.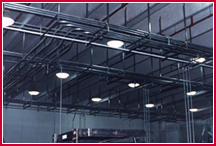 Do all of your production line machines operate in unison with each other? We can install P.L.C. technology to make your line run more efficiently. Less down time and easier troubleshooting means more profit. We've been installing P.L.C's, frequency drives, and touch screens for years. We'd like to install some for you.

As you can see, we can provide a wide variety of facility maintenance solutions, these are just a few. Please accept our invitation to browse the rest of our site to see how we can serve you.